Treasure Island at the Edinburgh Festival, 2019
AHOY THERE!
WILL YOU JOIN US FOR A SEA-FARING ADVENTURE?
YOUNG JIM HAWKINS HOPES YOU WILL AND SO TOO DOES THE CREW OF THE 'HISPANIOLA'!
IT'S EXCITING, IT'S FUN & FAST WITH FURIOUS PIRATES, GOLDEN TREASURE, SECRET MAPS – AND A VERY CLEVER PARROT – OUR'TREASURE ISLAND' HAS ALL THE SWASH & BUCKLE YOU NEED!
PRODUCED AND PRESENTED BY THE 'MIS-SHAPEN CHAOS THEATRE COMPANY ' WE ACTIVELY PROMOTE EMERGING PROFESSIONAL TALENT ALONGSIDE YOUNGER ACTORS WANTING TO EXPLORE A WORLD OF IMAGINATION & CREATIVITY!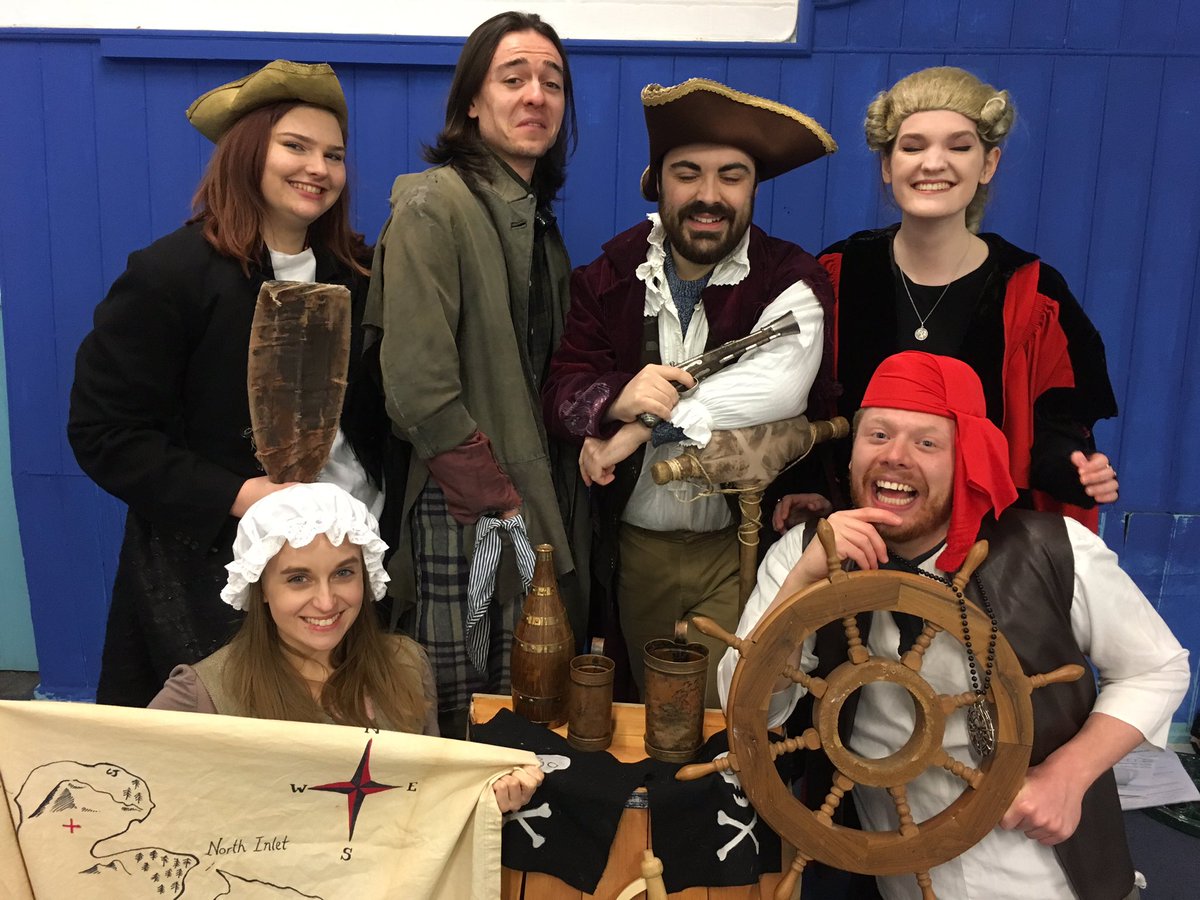 "JOINTLY THEY BUILT TENSION AND HELD IT WITH DISCIPLINED CONFIDENCE"
SURREY LIVE for DNA OCT 2018
"DOUBLING UP DOUBLETS, GENDER BENDING, SWAPPING BEARDS FOR HATS – A FAST MOVING ILLUSION OF CARIBBEAN TREACHERY "
SURREY LIVE for TREASURE ISLAND MAR 2019
WILL JIM AND HIS MOTHER OUTSMART THE RUTHLESS LONG JOHN SILVER?
WILL THE PARROT LIVE ….. HAPPILY EVER AFTER?
SEE THE SHOW AND CHEER THEM ON
A RIP-ROARING FAMILY-FRIENDLY TALE
FREELY ADAPTED FROM STEVENSON'S CLASSIC NOVEL